CNC Machining
The latest addition to our range of equipment is a CNC glass processing machine. Trent Glass CNC processed glass offers almost unlimited design possibilities in glass,. CNC processing allows us to produce virtually any shape, (from computer design, technical drawing or template) polish internal edges and give stunning edge effects.
CNC machining is available on most glass types and thicknesses to include toughened, laminated, heat soaked and structural glazing requirements.
Cnc technology combined with our in-house CAD design studio reduces production time and efficiency, coupled with improved finished glass quality. Trent Glass are then able to pass on the financial benefit to our clients.
Waterjet Machining

Waterjet cutting is now one of the fastest growing precision profile production methods in the world and is used either as a standalone production tool, or in addition to our CNC machining processes,

The vertical format of our waterjet machine allows a smooth easy handling of large or small glass sections. In one operation the machine is able to cut out any shape from a wide range of glass types and process it using diamond tools. The machine with combined suction head-clamping bar transport, can easily handle small to very large and heavy sheets. The sheet is brought in, automatically positioned, cut and its interior / exterior are processed, if required, then transported to the washing machine

This gives us the ability to control a continuous process sequence of glass sections one following the other no matter how complex the shape without additional handling or finishing. . Trent Glass are then able to pass on the financial benefit to our clients.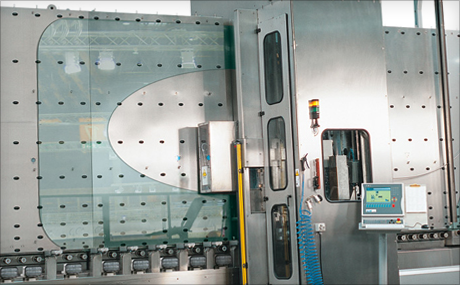 Printing on Glass
Screen printing Solid Colour or UV Printing full colour onto toughened glass, it simply transforms a piece into the glass item and gives another aspect to your imagination.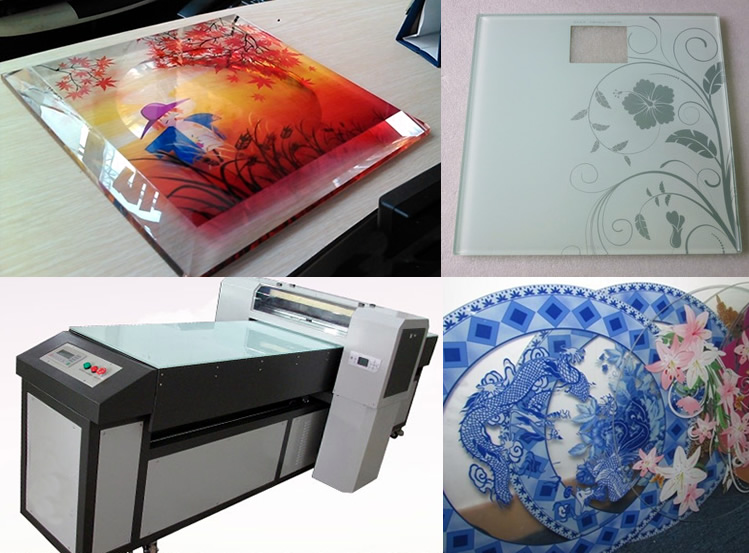 CAD CAM

Our in-house CAD CAM facility can accept drawings in all standard drawing formats used in the glass and design industry.

This facility allows prompt error free processing of orders to ensure fast production scheduling with the ability for drawings to be emailed direct to our CAD CAM dept., for any late alterations to e included in the production scheduling.
Sand-Blasting

Sand-blasting is the process of jet blasting the surface of the glass with grains which gives an opaque milky white appearance.

In conjunction with our CNC machine, any design or shape can be created, which is only limited by your imagination. The finished result is crisp with clean straight or curved lines for a superior finish. Ideal for creating privacy panels in glass office partitions.
Patterned Glass

Patterned glass can be used for privacy, pure style or to let more light into internal rooms, it comes in classic or contemporary designs

Glass panels are available in a range of thicknesses and sizes up to 6000x3000mm.