GLASS DOME BUILDING STRUCTURES


If your looking for something with a difference take a look at glass domes, they are architectural and at the same time offer so much light and give awe inspiring night views!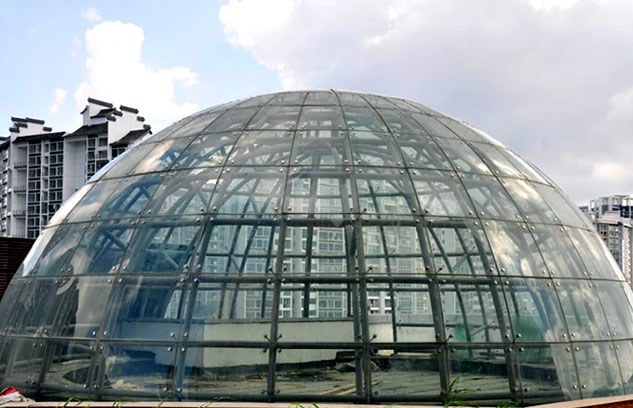 Glass Domes can add something to any designed building offering just simple skylights or the total building can BE the glass dome.
These Glass domes bring in so much natural light and offer spectacular views of the night sky, puts you right in the heart of our galaxy.
Glass Dome Buildings command a second look, and they can be built to any design or size, bespoke, the plans drawn up to your desire.
Glass Dome Buildings offer so much 'green efficiency' and save on your utility billing, which is always a plus.
The glass itself can come in all sorts of designs, colours and shapes reflecting your image and ideas.
Glass domes offer so much light into your home that light bulbs are a thing of the past!
Just a small glass dome incorporated into your home design can offer so much natural light in any area that may otherwise be a 'dull corner' this is always a solution to major house designing projects.
Planning your home and ensuring the right amount of natural light is present this solves these issues. Glass Domes can always be a central focus of your home offering the WOW factor for any Dome style designed home!
Have a look at our collection and we can always work with your design requirements.
Trent Glass is a professional glass domes manufacturer, supplier and provider. We are always at your service for all you glass domes wholesale needs.